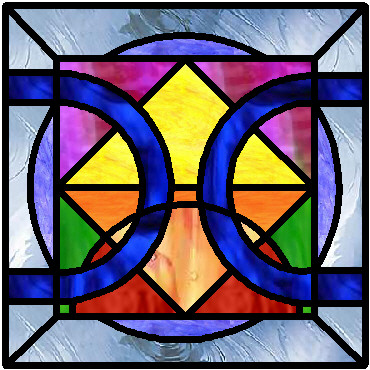 DC STUDIOS LLC.
---
CONTACT US: Tel: 845-876-3200 or 518-537-7447
OUR ADDRESS IS: 136 EAST CAMP ROAD, GERMANTOWN NY 12526
Hours: Tuesday - Sunday, by appointment. Please call ahead.
Email: dcstudios@msn.com
To receive more information, a quotation on your project, or to be added to our mailing list, please complete the requested information on the form below. We will get back to you promptly! Thank you for visiting our site today!
---
Color splashing through the transmitted light of "waterglass™" (Waterglass is manufactured by Spectrum Glass).
---